Hi lovely! I'm so excited to give you an inside look at the finished brand and website for one of my latest clients, V Mode de Vie! Vennesa and I connected months ago as she was venturing into running her own interior design business and concept store in Dallas, Texas. I was immediately pulled in by her utter passion and love for all things design: from gushing over the tiny details to discussing colors – ohhh we we're a client match made in heaven.
She shared with me her vision for an extremely clean, monochromatic, architectural and minimalist brand. I love to see my clients inspiration boards on Pinterest to get a feel and mood for the design style they're envisioning. My excitement to get started on Vennesa's project grew even more when I saw her Pinterest profile, which inspired this "inspiration board" you see above that I create for all my clients. It really allows us to ensure we're on the same page for their branding direction.
The next step of the design process is to create a "Branding Style Board" with logos, signature patterns and font and color combinations.
I designed all the elements from the logo to favicon with Vennesa's "less is more" motto in mind. Arranging the font weights, styles and positioning, allowed us to ensure a simple, yet bold and memorable logo for her brand.
Finalizing the logo and other branding elements allows us to not only get started designing the website, but also designing a Stationary Package (part of our "Cafe Au Lait" Branding + Website Design package). Not only do these additional elements look beautiful, it's very important to keep all aspects of your businesses branding and consistent.
Here are Vennesa's finished business cards...
…Stamps… (This custom stamp will be used to design product packaging on Muslin Cloth bags)
Once all the brand elements and stationary package were designed, I began designing Vennesa's beautiful ecommerce website using the Squarespace platform. I'm so thrilled to say that we're both totally in love with the final outcome! Here's a quick peek at a few pages…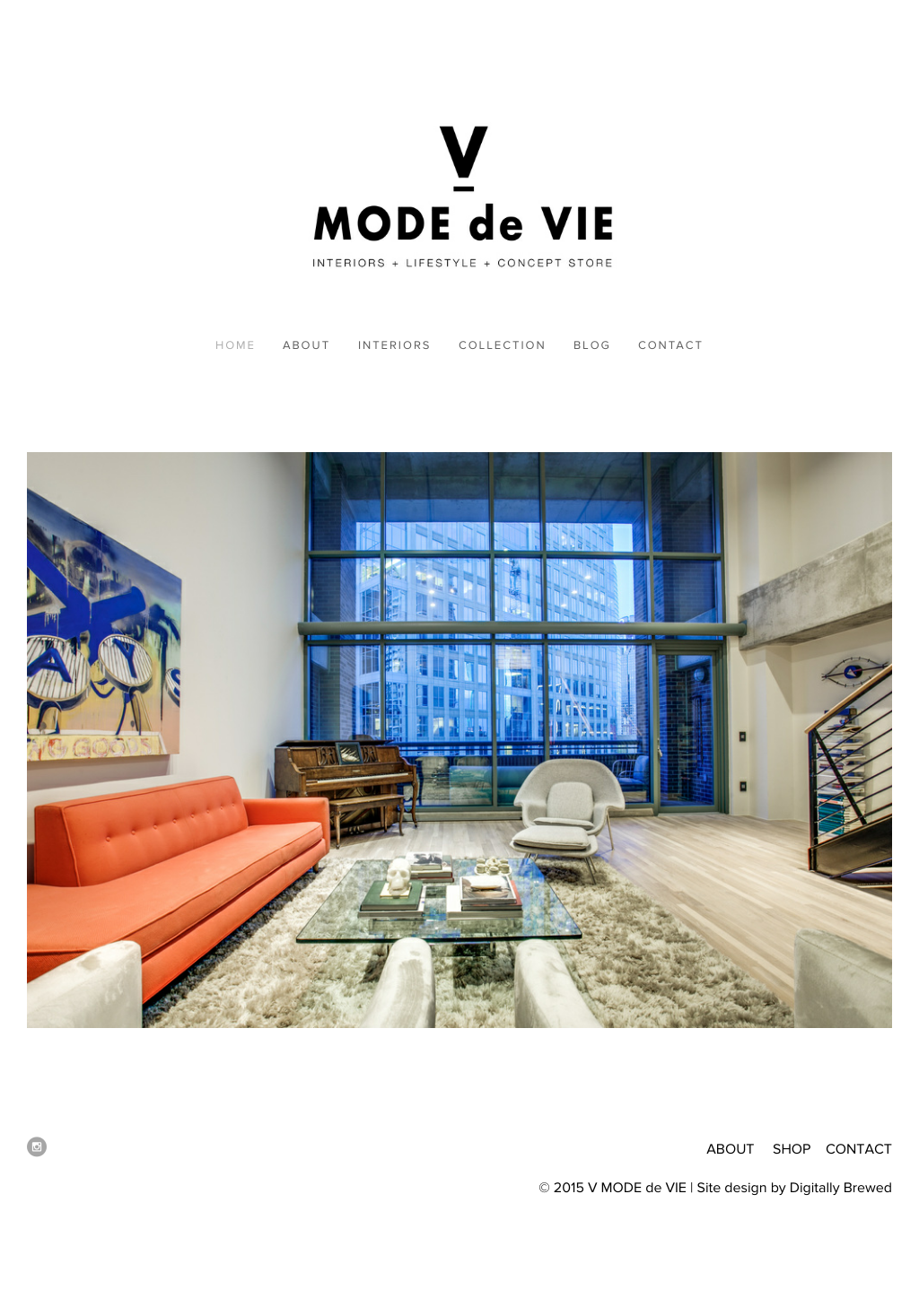 This brand was an absolute joy to design! Working with Vennesa served as another reminder of why I absolutely love what I do: helping businesses create a beautiful brand + website that matches the quality of their hard work and dedication.
To view the V Mode de Vie live website, click here!
P.S. If you're ready for a fresh look for your business, be sure to check out our Branding + Website Design packages to get started on your own brand!
Give me your thoughts? What do you think of this beautiful new brand? Leave a comment below!